Sliding Wardrobes in Tralee, Killarney, Listowel & Dingle
Kilflynn Kitchens & Sliding Wardrobes specialises in stylish and functional sliding wardrobe solutions that allow you to organise your storage space. We design sliding wardrobes around customer's needs, wants, convenience and value for money. Our range of sliding wardrobes offers numerous options to suit your style and space. A well planned wardrobe with sliding doors is the ideal solution to store your clothes, shoes, towels, bed linen, etc. All our sliding wardrobes are made specifically to measure, for maximum storage efficiency.
We are probably the only sliding door wardrobe provider to provide a full interior with our units and also include a wide selection of innovative and functional accessories.
Our sliding door wardrobes come in a variety of styles including, contemporary and classic.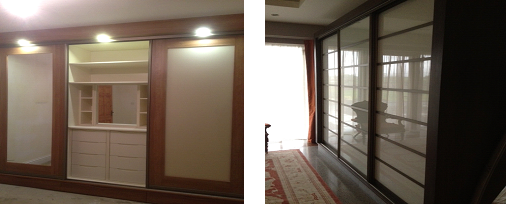 ---
SLIDING WARDROBES
---
CONTEMPORARY WARDROBES
TRADITIONAL WARDROBES
CHILDRENS BEDROOMS & PLAYROOMS
Kids have even more accessories now than ever before, but don't despair! We provide clever storage solutions for children's bedrooms. Colours can be as important as storage, and Kilflynn Kitchens & Sliding Wardrobes have a variety of colours and finishes for you to choose from. All coloured glass and mirrors are safety backed and perfect for use in Children's bedrooms and playrooms for bringing colour and life. Whether you want something fun and playful for your little ones, or something neutral that will grow as they do, we are sure to have something for you!